Sketchfab is constantly consolidating its backend to support its user base and content growth, and developing many new features to satisfy its community: animation, search, collections… With great power comes great responsibility, so you will join our efforts to make sure our service is reliable and never fails. Zero downtime is our main concern, even when we migrate our database or apply big changes to the code base.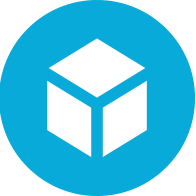 Missions:
- Think and build scalable solutions
- Maintain and improve our current stack
- Be a versatile member of our Web team
You:
- Experienced in web development (> 2 years)
- Experienced in the tools of our web stack (Python, Celery, Postgres, Elasticsearch, Redis)
- Sensitive to performance and stability issues. Monitoring your code in production to improve is one of your main concern
- Comfortable working in an UNIX environment
Us:
- We are results-oriented, organized, resourceful, and creative. We do our best to implement our ideas and find practical solutions
- We are team players, fun to work with and be around, during office hours and during our get-togethers
- We are an international French and English-speaking team
- We are passionate about 3D & VR, and want to shape its future
The job is based in Paris, and comes with a competitive salary and equity package, depending on your experience.
Sketchfab is empowering a new era of creativity by making it easy for anyone to publish and find 3D content online. With a community of millions of creators who have published millions of models, we are the largest platform for immersive and interactive 3D. Additionally, our store allows thousands of buyers and sellers to transact in confidence using our realtime 3D viewer and model inspector.
Our technology is integrated with every major 3D creation tool and publishing platform, and is compatible with every browser and most VR headsets. Our player is embeddable anywhere on the web, and lets you view and share 3D and VR content on social media such as Facebook, Twitter or Reddit.
Learn more on https://sketchfab.com/about and https://sketchfab.com/careers